Portfolio Companies
PrintNinja
Specialty Printing
PrintNinja is a specialty printing company that delivers individual creators, self-publishers and small businesses extraordinary levels of service, quality and pricing that have typically only been available to the largest corporate customers. PrintNinja's very creative customer base relies on us to print projects that are labors of love - comic books, graphic novels, children's books, magazines, custom games, and so on – and we treat each project and each customer with great attention to detail and respect.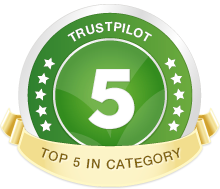 Phitz
High quality instrument cases
Phitz makes design-forward musical instrument cases. We control every step in the design and manufacturing processes and we seek to build the most practical, most efficient, most innovative instrument cases and accessories in the world. Working in a variety of media – fabrics, foams, and plastics – we create beautiful, protective and occasionally outrageous instrument cases.
Pirate Lab
Gaming portability solutions
Pirate Lab is building a new generation of gaming cases and accessories for gamers of all varieties. Starting with collectible card games and miniature games, we're designing and manufacturing innovative portability solutions for people that take their gaming seriously.
CHZL
Functionality-focused workwear
CHZL incorporates customer feedback into the design of garments built for working professionals. We combine excellence, design, and functionality with a sensibility of detail for workwear.
Coureo
Portfolio storage solutions
Coureo serves artists and art students with large-format physical portfolio storage solutions. From simple fabric cases to fully waterproof cases specially designed to deliver the best in protection and portability, Coureo makes it easy for artists to carry and protect their artwork.
GSI
White-label soft goods supplier
Global Sporting Intentions is a white-label supplier of soft goods for the shooting and sporting industry. We design and build private-brand items from luggage to garments and more for some of the largest retailers in the outdoor industry.
Delivering a revolutionary approach to assisting MMA participants in their journey. Look for Ninth Ground products on popular eCommerce outlets in Q4 2016.